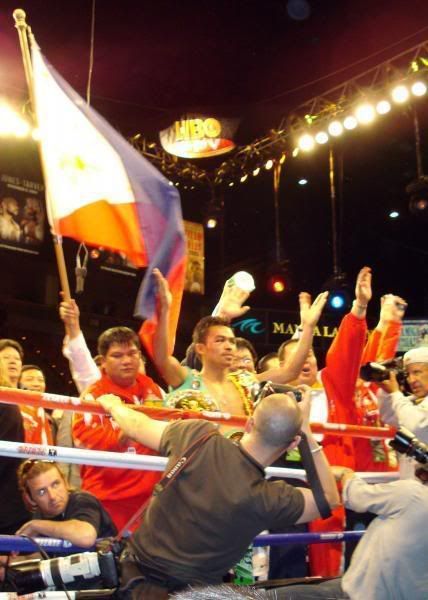 To an ordinary Filipino citizen, Manny "Pacman" Paquiao was an icon and an inspiration. Manny started from very a humble beginning, from rags to riches story in the southern
Philippines
. Now,
General
Santos
City
has been in the world map as the hometown of the world's 5 times pound per pound boxing champion.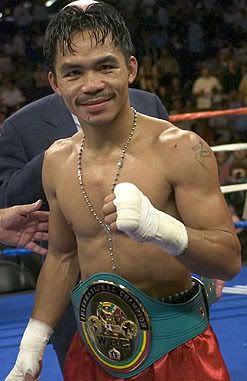 According to Forbes record, Manny earned an awesome amount of
$
42 million making it a top 5 earning athlete worldwide. With this record Manny breaks the elite figure of the Philippine society. Engagements and high profile parties even celebrity invitations now came in to Manny's appointment list. He was even endorsing a multi brand products on print ad and television with a hefty mount for talent fees. Much more than this, He recently was popularly elected as a Congressman in his hometown
General
Santos
City
. He has no educational qualifications but his money, power and popularity has scored high on May 2010 national election in the
Philippines
. Manny's determination has made him one of the greatest Filipino of all time.
I considered Manny a "Bisdak" overseas athlete who made a fortune for his talent and courage. He is now a public servant carrying the trust and hopes of his kababayans to ease their hardships by bringing a voice in their behalf in Philippine congress.