Migration and working overseas is risky and very challenging. Globalization has brought all working environment in a multicultural scenario and in order be competitively survive in a new world, life has to change and adapt to a new situation.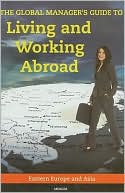 If you are planning to work abroad or move in to a new country, you should know what challenges you are about to face. Culture shock, misconceptions, misunderstandings and stereotyping are just the most common problems we encounter living overseas. The best thing is be prepared to face this challenges and be ready to overcome this obstacles for a new rewarding and successful experience.
In this kit, included here are tips on how to become a foreigner with style, learn how to set objectives in an overseas experience and of course how to combat culture shock.
Survival kit for overseas living is ideal for everyone!