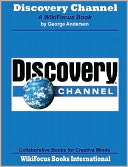 I was thinking why should I subscribe for a satellite TV and pay monthly rates even without watching TV propgrams all the time. Since I spend most of my time overseas I tried to check if I could watch my favorite TV channels at my own convenience.
Well then, I find out that there is a free software version easy to install and can access more than 500 Tv channels. Internet massively invades peoples lives specially those who are always hooked up with their online jobs. Now spending much time online will also keep you entertained when you download this software as Internet Online |TV Player and enjoy any kind of channel for free.
This software Free Online TV 1.2 latest version will diversify your spare time by watching more than 500 channels and 100 news channels. From anywhere, at work or at home there's no reason you'll miss your favorite TV programs.
This software is absolutely free to download and fully compatible in all operating system, safe and fully legal to watch Tv online.