With the growing dependency of people towards the use of smartphones, it is so evident that many application developers are trying to take advantage of the growing business. It is not bad after all but in fact, it will be a better solution so you can periodically communicate with your loved ones. This, I believe is so true to many citizens who worked and live abroad like the OFW's who according to statistics has grown to an estimated population between 10 to 13 million, who either work or reside. And the numbers are steadily increasing for the past decades which are about 10 percent of the Philippine population.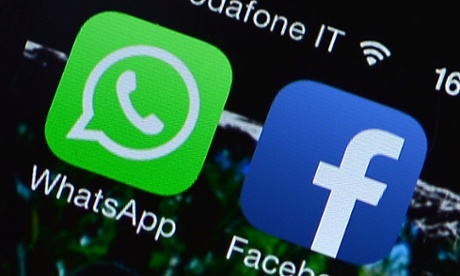 So it is now common to find communications ways and news every now and then so easily and since Facebook is so popular, many could as well take advantage as they reportedly acquire one of Asia's hugely popular cross-platform instant messaging applications, WhatsApp.
This could have phenomenal success for many users as they constantly look for alternatives of communicating their loved ones without spending too much. WhatsApp could potentially replace sending costly text messages in the fast growing smartphone market. Although Viber is still the most popular downloaded messaging app in the Philippines, yet WhatsApp could potentially go up in the ladder after it was acquired by Facebook.
Many believe that Facebook's acquisition of WhatsApp could prove decisive in Asia, being the biggest battleground for social messaging apps. So try to check out and download WhatsApp Messenger if it suits your preference and or if it works with you. According to the technical report on WhatsApp, it is supported on most Android (2.1 and above), Blackberry (OS 4.7 and later including BB 10), iPhone (iOS 4.3 and later), selected Nokia and Windows based smartphones. However, there might be some compatibility issues to some Dual SIM devices with WhatsApp Messenger.
Disclaimer:
This is NOT a paid post. Image from the Guardian.
Continue lendo